Resources
Resource Center
To learn more about gene therapy beyond genehome, check out the resources below on this page. Feel free to revisit this part of genehome from time to time, as we will continue to add and improve resources over time.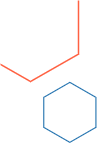 Downloadable Resources
You can download the resources below to help your or others better understand gene therapy.
Download All
Patient Advocacy Organizations
If you are interested in more information about managing genetic disease, living with genetic disease, or building support for the genetic disease community, these advocacy organization websites are a good place to start. Visit these links to learn more.
The trademarks and registered trademarks noted above are property of their respective owners.